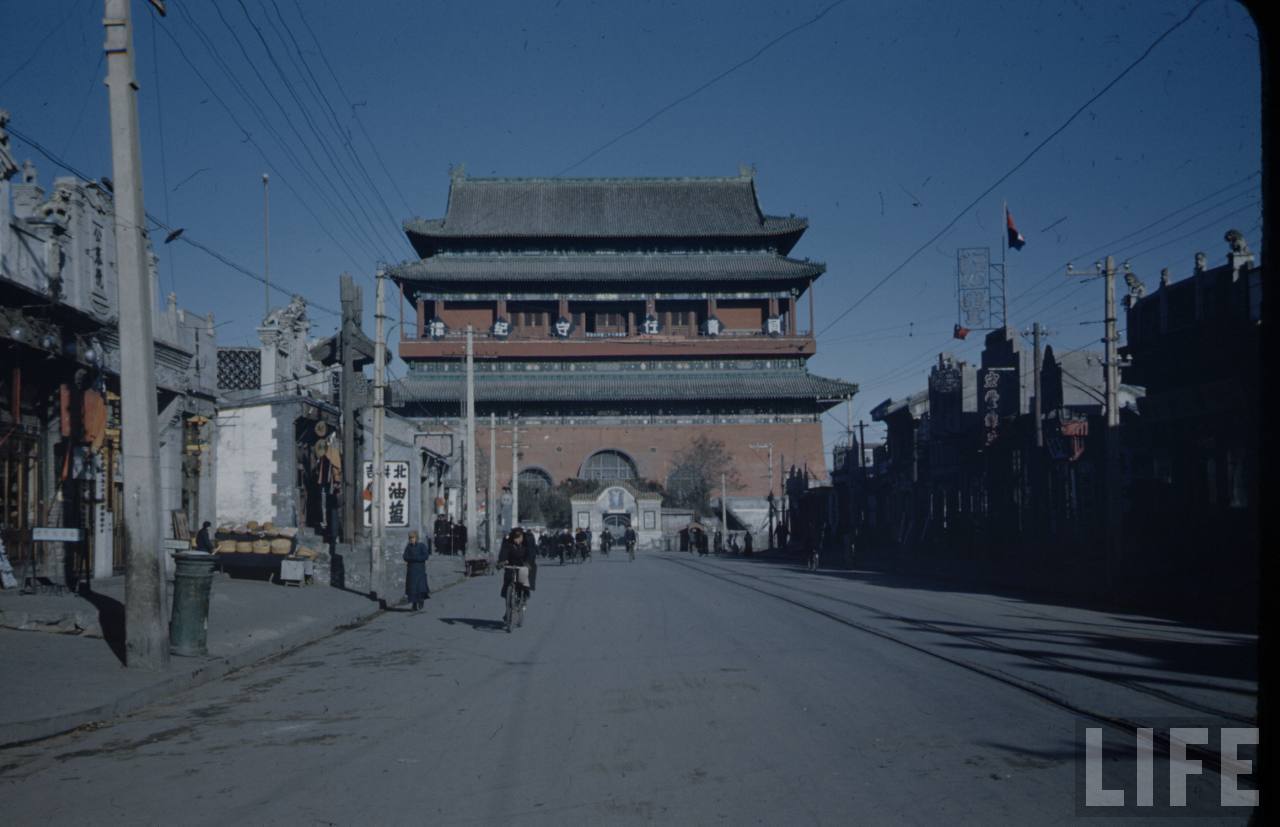 I'm just starting to look through what they've posted, but via Kottke I've learned that Life Magazine and Google have teamed up to release many of the magazine's never-released images. Naturally I started fooling around with China and Beijing pictures, and I found this among many others: an image of the south side of Gulou, the Drum Tower, with what is presently Di'anmen Wai Dajie (地安门外大街) in the foreground. This particular image is irritatingly undated, but is listed as by Dmitri Kessel, many of whose black and white photos are dated 1946.
Below, a similar framing from Oldtasty on Flickr, dated 2004: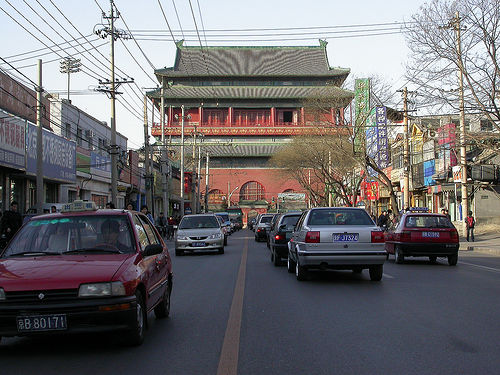 UPDATE: Austin at Time has also posted some China images from the collection.