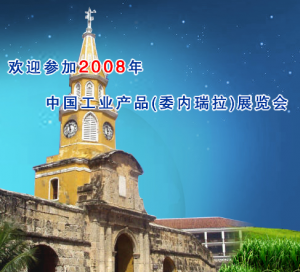 Lest a week go by without new evidence of strengthening ties between China and Venezuela, a massive trade show featuring Chinese companies and products opens tomorrow in Caracas. The fair includes more than seventy Chinese firms from numerous industries, ranging from porcelain to automobiles.
The fair, organized by the Chinese Ministry of Commerce, is an especially visible sign of the exponential growth in trade between China and Venezuela, which has surged from about $100 million in 1998 to $6 billion last year, according to the Chinese Embassy in Caracas.
The trade show comes on the heels of the government's announcement that it has begun to spend some of the resources committed to the "China-Venezuela Investment Fund" earlier this year. Venezuela tagged $2 billion for the fund; China promised $4 billion, "the largest credit China has offered to any one country," according to Zhang Xiaoqiang, a vice chairman of China's National Development and Reform Commission (NDRC).