A remarkable photograph published by NASA shows, as Angel Hsu notes, the pollution in the air during the climate talks in Tianjin earlier this month. The high-resolution image is striking, and will live on the desktop of my external monitor for some time.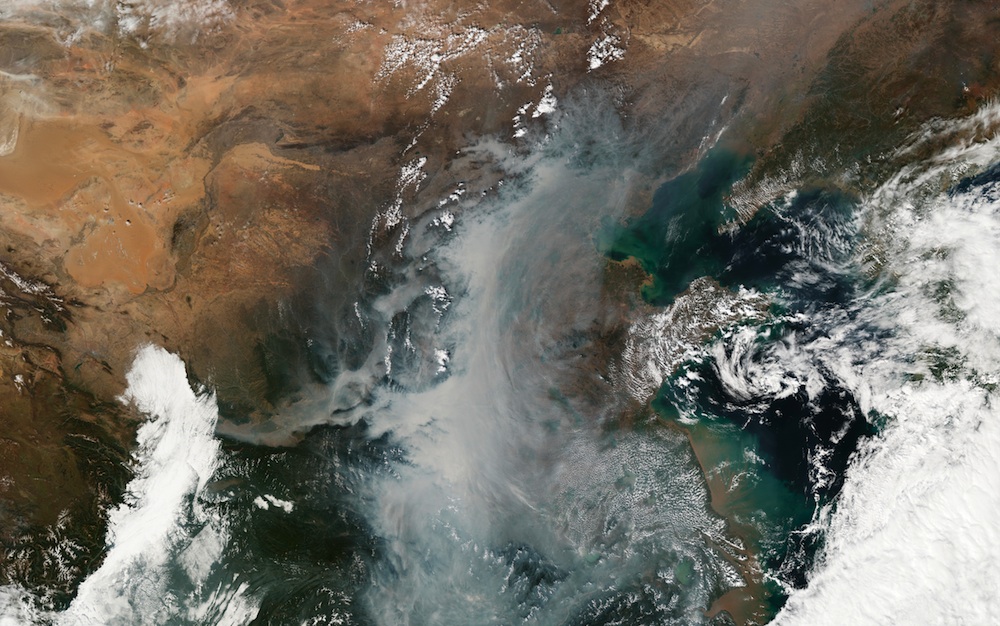 NASA notes that this image captures an event that resulted from increased emissions and stagnant air due to weather systems. But it also captures, in my amateur opinion, the population centers of China. The first thing I noticed after my habitual task of locating Beijing and drawing some borders in my head (as the political geographer must) was the lonely cloud and its vivid shadow, in the orange-cream yoghurt desert which I'm pretty sure is in Inner Mongolia, next to Gansu. The air, it appears, is glorious when you get far, far from population centers.
As we glance eastward into the eastern Ordos region, across the north-south section of the Yellow River, and into the heavily populated coastal and central plains provinces, we see air thick with particulates and fog. According to NASA, regular clouds look like the brilliant white at right and left.