First, of course, happy new year to all those greeting the year of the dragon this week. I, for one, am suitably stuffed.
Second, via Angel Hsu, this image depicting what is most likely a huge cloud of noxious firecracker emissions as Beijing celebrated the new year (which, being lunar, coincided with the new moon). Beijing has promised to provide real-time data on PM-2.5 (particle matter under 2.5 microns), thought to be a category of pollution that acutely threatens human health.
The U.S. embassy in Beijing has for years offered live data from a sensor in its compound, and the addition of the Chinese data is welcomed. Just look at that spike!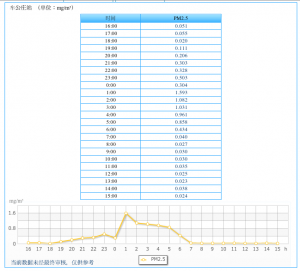 (To see for yourself, visit http://zx.bjmemc.com.cn/ and click on the PM2.5 tab.)