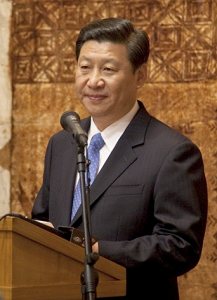 In written answers to questions from the Washington Post editorial board, Chinese Vice President Xi Jinping, who is expected to take power as Chairman of the Chinese Communist Party in November, implies that anti-China economic rhetoric is based in ignorance.
As economic globalization gathers momentum, China and the United States have become highly interdependent economically. Such economic relations would not enjoy sustained, rapid growth if they were not based on mutual benefit or if they failed to deliver great benefits to the United States. The Americans who know the real picture of China-U.S. economic relations, including those in the business community, will echo this point.
This to me was the most pointed of the comments the Post published. It also so happens that I largely agree.
Image credit: Creative Commons photo via nznationalparty on Flickr.